Learn more about Chad's book, Blind Ambition™
What Makes Chad Different?
The current rate of change is ERODING people's resilience, grit, and commitment, leading to higher levels of anxiety, burnout, and quiet quitting. The loss of organizational talent and resilience have created chronic organizational underperformance that affects internal productivity, as well as the value ORGANIZATION'S ARE ABLE TO PROVIDE to customers. As a result, organizations are falling behind, and are blind to the massive opportunities created by disruption.
Many thought leaders on resilience and change offer platitudes that create zero sustained impact on people's behavior. Due to Chad's firsthand experience with personal difficulty and building enterprise value, Chad understands the anatomy of resilience at a practical level — providing tried and tested tools that empower people to emerge from setbacks stronger, sleeker, and resolute to succeed.
Connecting inspiration to implementation™, Chad enables your team to embody the mindsets and beliefs for success, while adopting the narratives and stories that will change the meaning of the challenges they experience. They'll have the tools to remain comfortable in the face of discomfort, equipping your organization to turn disadvantages into advantages, and your obstacles into opportunities.
Inquire About Speaking
Sold Out
The current class is full with no seats left. We are working hard to set up another class and the dates will be announced soon.
Unlocking Your Resilience For Transformative Leadership
Real resilience exists far beyond the platitudes and buzzwords we're hearing everywhere. And yet it can still seem elusive, especially in moments when we need it most. Reading and hearing about it can help. And it's essential we learn the anatomy of resilience and how to tap into the deep well of resilience that exists within each of us.
In this experiential workshop you will learn insights and practices that make abundant resilience the ocean you swim in.
Course Outcomes
You will learn practices to bring resilience into your everyday leadership
You will discover how to navigate common obstacles to resilience
You will harness resilience as a primary fuel for your happiness, fulfillment, and success
Price:
$999 for a single person
$799 per person for a team of 5+ from the same organization
Schedule:
Your enrollment fee covers all 3 sessions below.
Mondays 9-11am PT / noon-2 ET
Session 1: October 23
Session 2: October 30
Session 3: November 6
Course Leader: James Flaherty
James Flaherty has more than 35 years of experience coaching top executives at Fortune 500 companies, nonprofit organizations and government agencies. He is the author of Coaching: Evoking Excellence in Others, which is widely recognized as a seminal text in the field of coach education and is used internationally in universities and coach training institutions.
James's immense curiosity about people and life—and mostly about how to be useful to others—led him to develop the practical and customized methodology known as Integral Coaching®, a uniquely effective approach that integrates recent discoveries in biology, linguistics, developmental psychology, and twentieth-century philosophy. Over the past three decades he has led coaching and leadership courses involving thousands of people throughout North America, South Africa, Asia and Europe.
James is a Master Certified Coach through the International Coach Federation. He is a voracious reader and a longtime practitioner of Zen and qigong. He loves music, movies, and English Premier League football (aka soccer).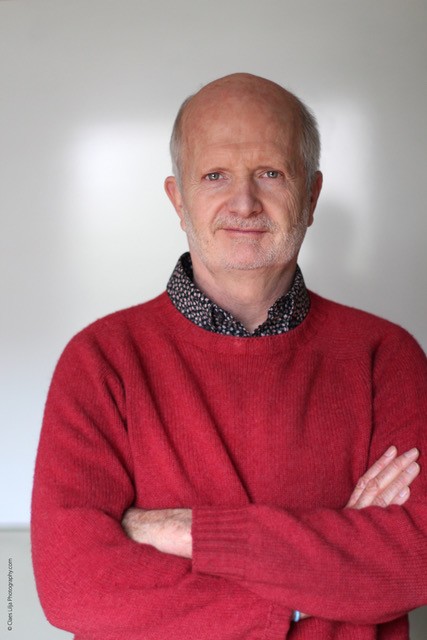 By calling or texting this number 855-438-2423, Customers agree to receive text messages, If you no longer wish to receive text messages, you may opt-out at any time by replying "STOP".
Get a Free Chapter from Chad's Book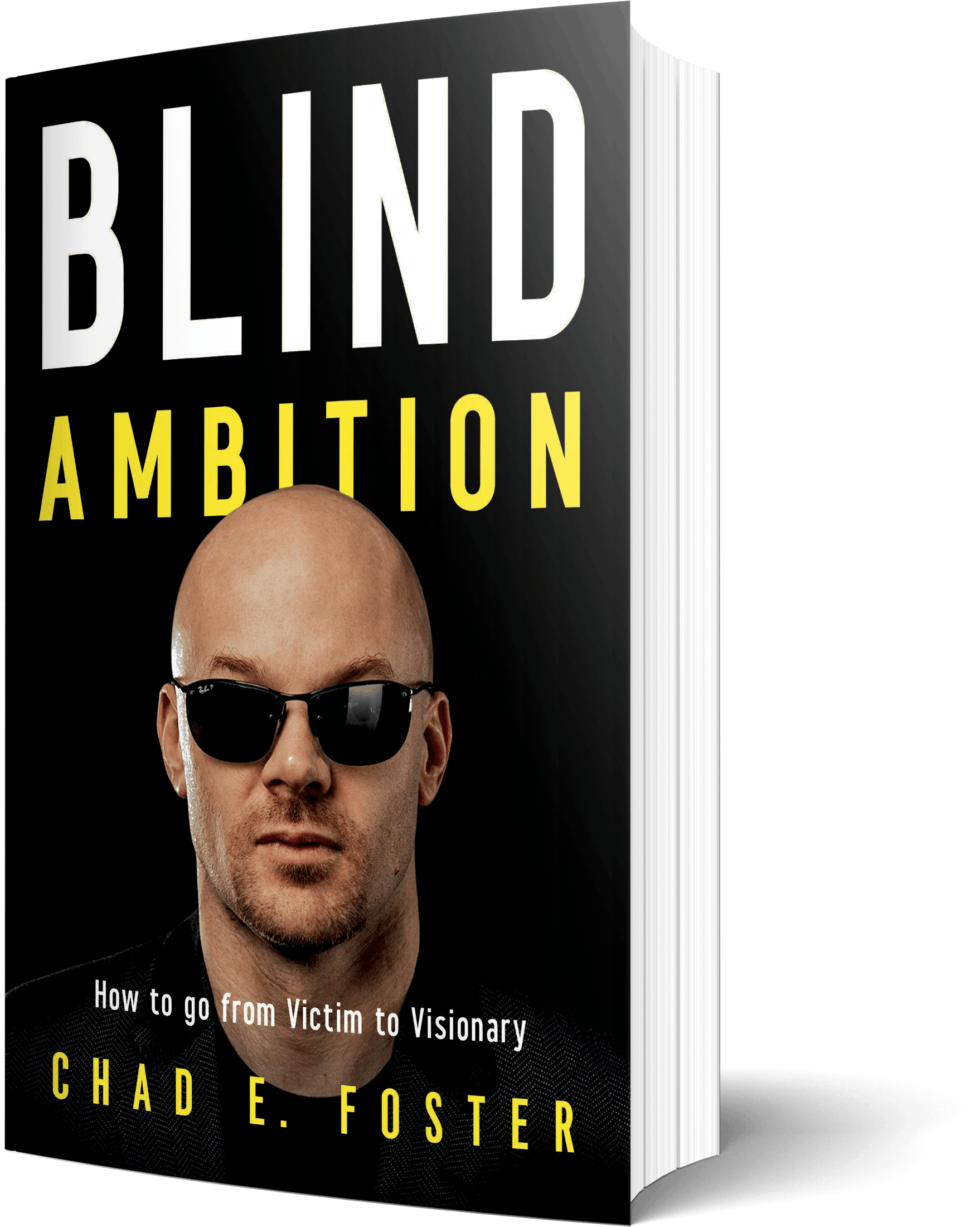 Blind Ambition™
If you don't feel like you're reaching the levels of happiness that you see others enjoy, or your goals seem out of reach, you're not alone. Life is too short for regrets. Learn how to use your mindset to reach your most daring dreams. Chad's stories and lessons will inspire, empower, and prepare you to face uncertainty with hope and optimism. Want to be mentally tough, strong, resilient and prepared to adapt and thrive in changing circumstances? Self-confident to become your best you? It's time to break free from the self-destructive thoughts that hold you back.
Ready To Turn Your Biggest Obstacle Into Your Biggest Advantage? The stories we tell ourselves either limit us or propel us towards our goals.