Learn more about Chad's new book, Blind Ambition™
To make it in life, we all need support from others. We all need the support of loved ones, friends, and family, but sometimes, having expert-level coaching enables us to navigate the many challenges that we're presented by work/life.
As a business executive, I've been fortunate enough to experience and receive the tremendous benefit of coaching, and now, I want to pass that benefit on to others so they can live their best lives.
Starting in the fall, we'll be taking a limited number of coaching clients, where we'll work with individuals to help them uncover and integrate their full potential. We'll work together to improve clarity, manage stress, balance responsibilities, and much more.
What Can Executive & Professional Coaching Do For You?
Executive or professional coaching can be the springboard you need to accelerate your personal growth and help you realize your full potential. Some of the many expected outcomes include: finding clarity and focus, providing you with a sounding board for your ideas, Identifying and achieving your goals, working through challenges, making better decisions, improving your productivity, and enhancing your communication and leadership skills.
Who Is Professional Coaching For?
Professional coaching is for anyone who wants to invest in themselves and their future. It's perfect for entrepreneurs, business executives, professionals, recent graduates, or anyone else who wants to take their life or career to the next level. Coaching is also ideal for management teams and company leaders.
After all, if the leaders of an organization are thriving, the whole company will benefit.
Benefits of Working With a Professional Coach
When you work with a professional coach, you can expect to experience many benefits, including:
A safe and confidential space to explore your thoughts and feelings
Greater clarity about what you want and how to achieve it
Improved communication and leadership skills
Increased confidence and motivation
Greater productivity
Better work/life balance
If you're interested in taking your life or career to the next level with professional coaching, contact us today to set up a consultation. We'd love to chat with you about your goals and see if coaching is the right fit for you.
Building a Relationship That Is Foundational To Helping You Achieve Your Full Potential
The relationship between you and your coach is key. In order for coaching to be effective, there must be trust, mutual respect, and a shared commitment to your success.
Our approach to coaching is warm, empathetic, and supportive. Together, we'll explore the thoughts, feelings, and behaviors that may be holding you back so you can move forward with confidence and clarity.
If you're ready to invest in yourself and your future with professional coaching, contact us today to set up a consultation. Let's chat about your goals and see if coaching is right for you. Use the inquiry form below to see if we're a good fit.
Get a Free Chapter from Chad's New Book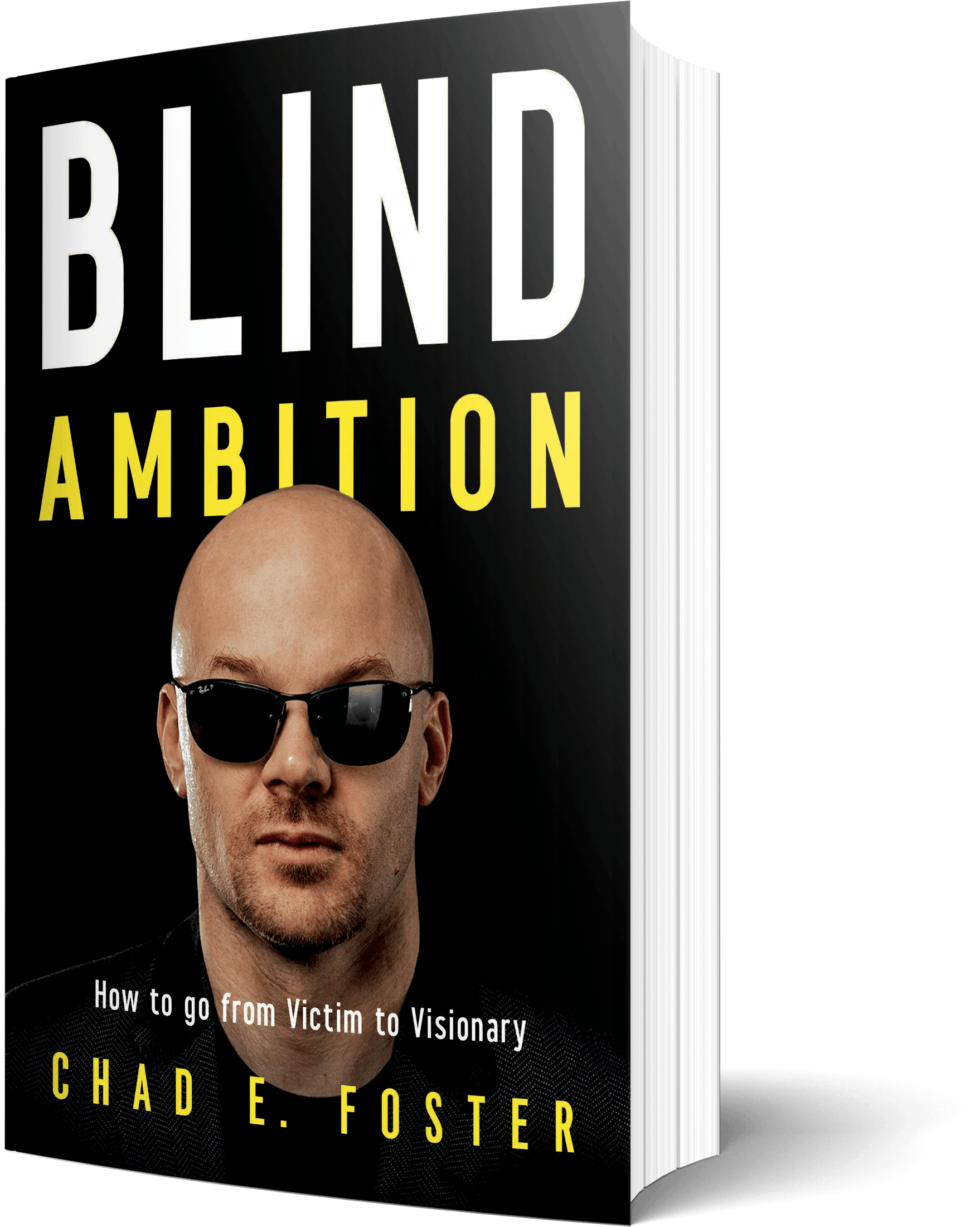 Blind Ambition™
If you don't feel like you're reaching the levels of happiness that you see others enjoy, or your goals seem out of reach, you're not alone. Life is too short for regrets. Learn how to use your mindset to reach your most daring dreams. Chad's stories and lessons will inspire, empower, and prepare you to face uncertainty with hope and optimism. Want to be mentally tough, strong, resilient and prepared to adapt and thrive in changing circumstances? Self-confident to become your best you? It's time to break free from the self-destructive thoughts that hold you back.
Ready To Turn Your Biggest Obstacle Into Your Biggest Advantage? The stories we tell ourselves either limit us or propel us towards our goals.