Learn more about Chad's new book, Blind Ambition™
Resources
Flyers, videos, and resources to help you plan your next event with Chad
Get a Free Chapter from Chad's New Book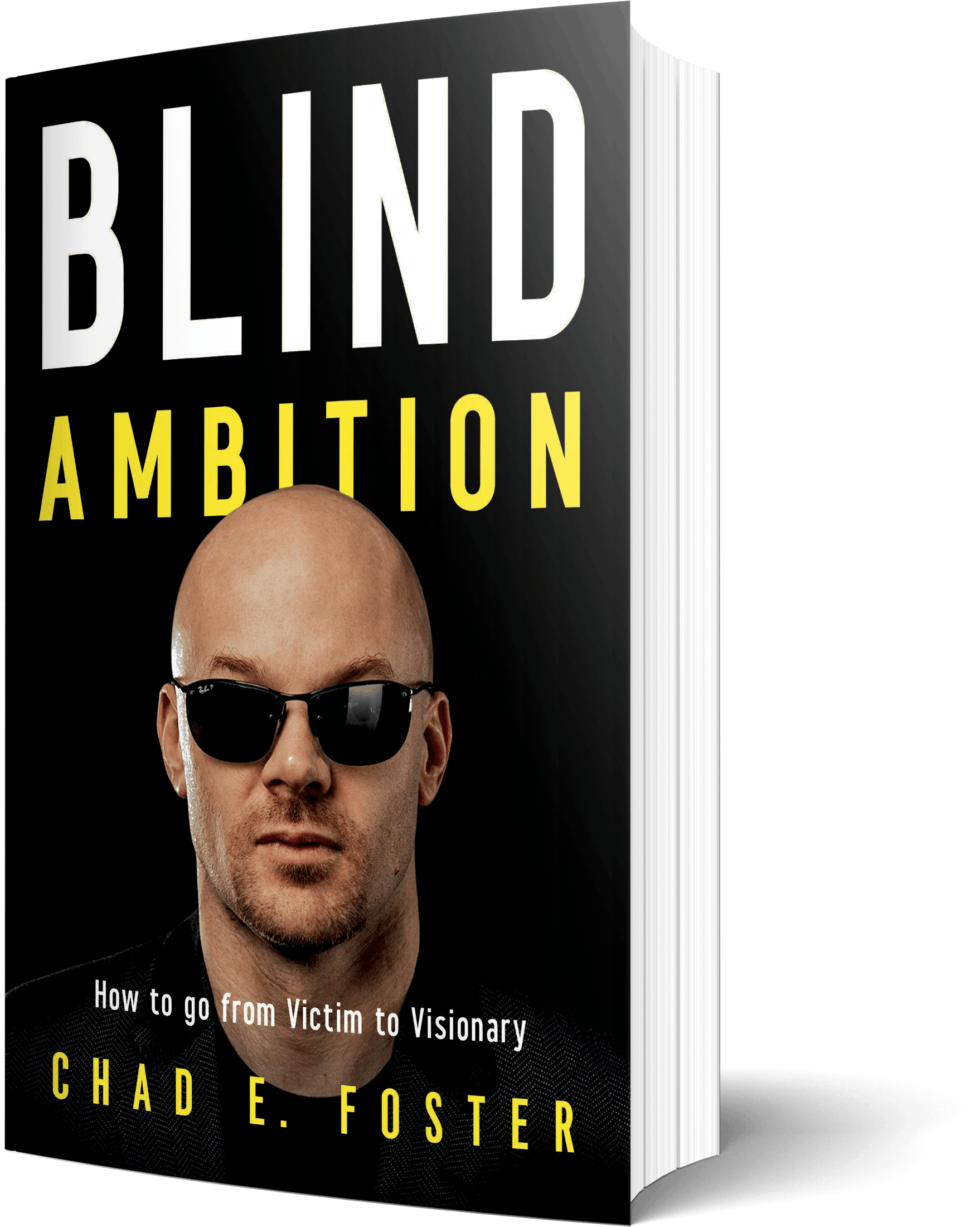 Blind Ambition™
If you don't feel like you're reaching the levels of happiness that you see others enjoy, or your goals seem out of reach, you're not alone. Life is too short for regrets. Learn how to use your mindset to reach your most daring dreams. Chad's stories and lessons will inspire, empower, and prepare you to face uncertainty with hope and optimism. Want to be mentally tough, strong, resilient and prepared to adapt and thrive in changing circumstances? Self-confident to become your best you? It's time to break free from the self-destructive thoughts that hold you back.
Ready To Turn Your Biggest Obstacle Into Your Biggest Advantage? The stories we tell ourselves either limit us or propel us towards our goals.
By calling or texting this number 855-438-2423, Customers agree to receive text messages, If you no longer wish to receive text messages, you may opt-out at any time by replying "STOP".
Already Confirmed Pricing and Availability?
Submit your event details using the Pre-program questionnaire.