Learn more about Chad's book, Blind Ambition™
Blind Ambition™ Programs
Pursue Your Success with Blind Ambition™
Harvard-educated Executive Dealmaker, Billion$ Generator, Job Creator
Change-Disruption-Mindset-Transformation
Grit-Resilience-Accountability-Growth Through Adversity
Inquire About Speaking
What Makes Chad Different?
The current rate of change is ERODING people's resilience, grit, and commitment, leading to higher levels of anxiety, burnout, and attrition. The loss of organizational talent and resilience have created chronic organizational underperformance that affects internal productivity, as well as the value organization's are able to provide to customers. As a result, organizations are falling behind, and are blind to the massive opportunities created by disruption.
Many thought leaders on resilience and change offer platitudes that create zero sustained impact on people's behavior. Due to Chad's firsthand experience with personal difficulty and building enterprise value, Chad understands the anatomy of resilience at a practical level — providing tried and tested tools that empower people to emerge from setbacks stronger, sleeker, and resolute to succeed.
Connecting inspiration to implementation™, Chad enables your team to embody the mindsets and beliefs for success, while adopting the narratives and stories that will change the meaning of the challenges they experience. They'll have the tools to remain comfortable in the face of discomfort, equipping your organization to turn disadvantages into advantages, and your obstacles into opportunities.
Inquire About Speaking
To inquire about speaking, call 855-GET-CHAD and press Option 1 to connect with Brandy Gibson at Executive Speakers Bureau.
Already Confirmed Pricing and Availability?
Submit your event details using the Pre-program questionnaire.
Get a Free Chapter from Chad's Book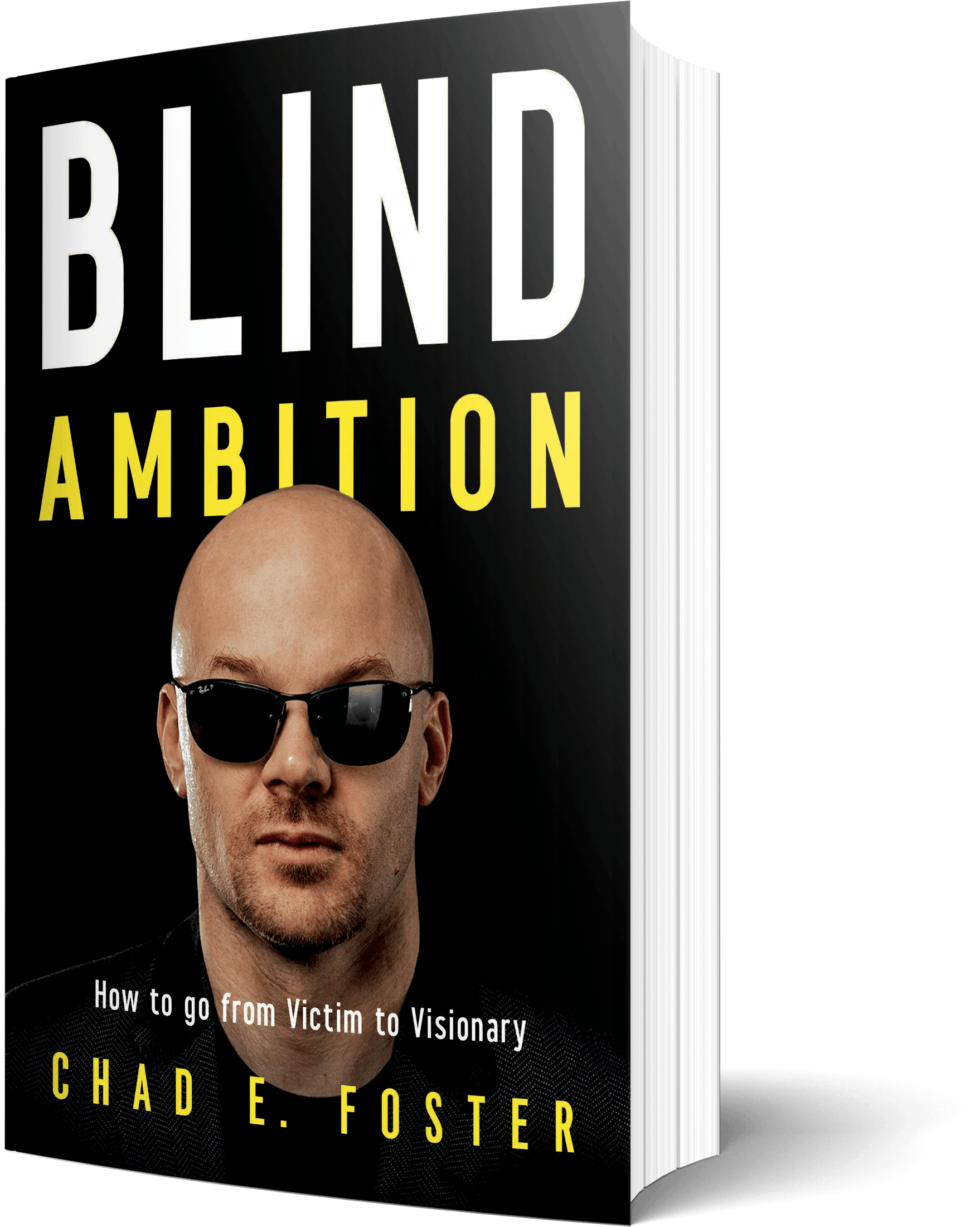 Blind Ambition™
If you don't feel like you're reaching the levels of happiness that you see others enjoy, or your goals seem out of reach, you're not alone. Life is too short for regrets. Learn how to use your mindset to reach your most daring dreams. Chad's stories and lessons will inspire, empower, and prepare you to face uncertainty with hope and optimism. Want to be mentally tough, strong, resilient and prepared to adapt and thrive in changing circumstances? Self-confident to become your best you? It's time to break free from the self-destructive thoughts that hold you back.
Ready To Turn Your Biggest Obstacle Into Your Biggest Advantage? The stories we tell ourselves either limit us or propel us towards our goals.