Learn more about Chad's upcoming book, Blind Ambition™
Resources
Flyers, videos, and resources to help you plan your next event with Chad
Blind Ambition™
Get a Free Chapter from Chad's Upcoming Book
---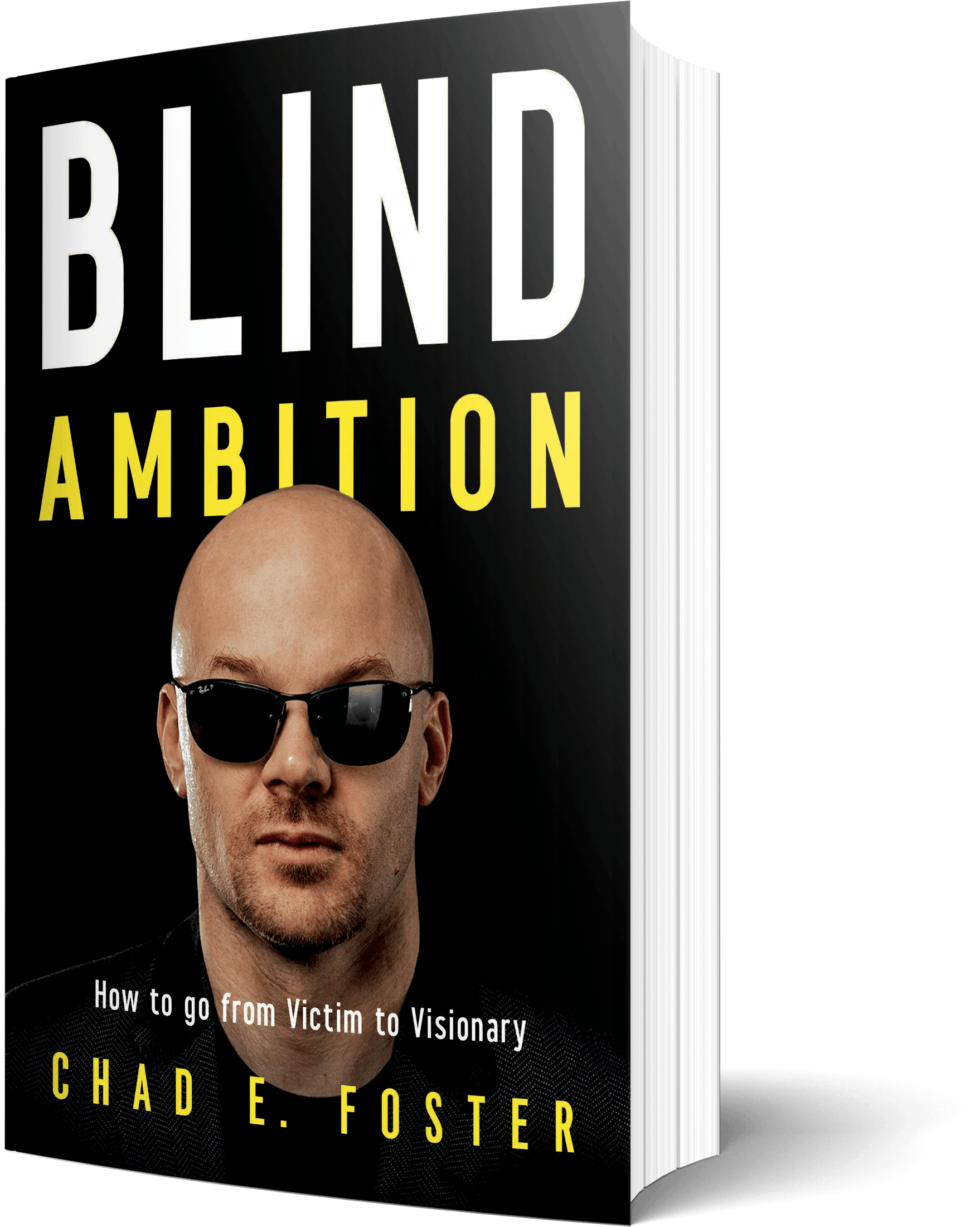 What if you could consistently adapt, overcome, and even thrive in life's most challenging circumstances? Can you imagine losing your eyesight as a teenager?
Blind Ambition™ is the story of how a retinal condition (RP) took Chad E. Foster's eyesight as a youth, but it could not take his vision. With determination, ambition, and the right cognitive model, he flourished in the face of extraordinary adversity to become the first blind graduate of the Harvard leadership program, develop software Oracle thought was impossible, generate billions of dollars in the business world, and go on to become a Finance/Sales executive—all while motivating people all over the world with his keynote addresses.
After reading Blind Ambition™, readers will learn how to live happier, successful, and more fulfilled lives by building genuine self-confidence and nurturing resilient mindsets.
Engage with Chad
Request Chad to speak at your event, inquire about pricing and program description details, or just say hello.