Learn more about Chad's upcoming book, Blind Ambition™
Resources
Flyers, videos, and resources to help you plan your next event with Chad
Blind Ambition™
Get a Free Chapter from Chad's Upcoming Book
---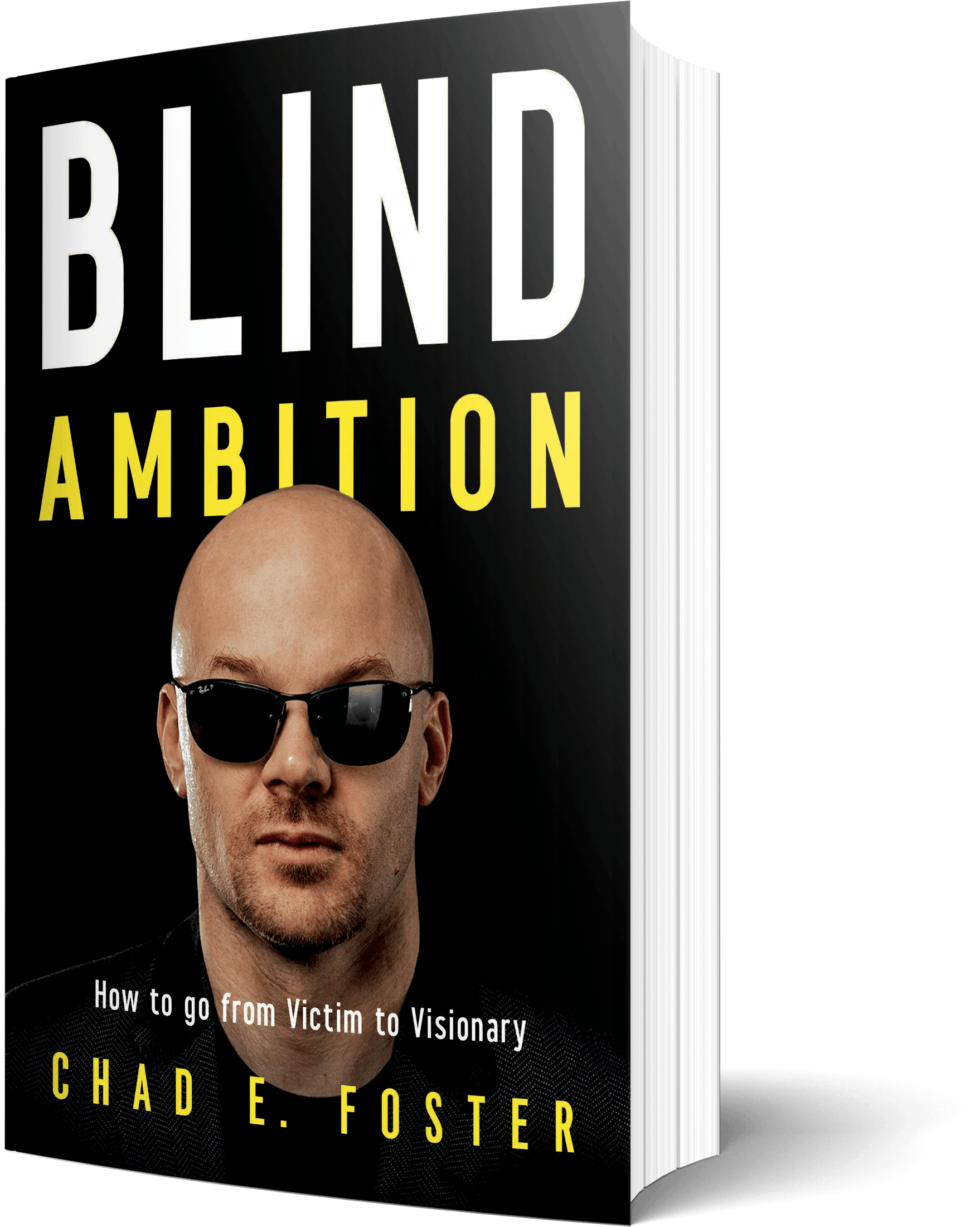 If you don't feel like you're reaching the levels of happiness that you see others enjoy, or your goals seem out of reach, you're not alone. Life is too short for regrets. Learn how to use your mindset to reach your most daring dreams. Chad's stories and lessons will inspire, empower, and prepare you to face uncertainty with hope and optimism. Want to be mentally tough, strong, resilient and prepared to adapt and thrive in changing circumstances? Self-confident to become your best you? It's time to break free from the self-destructive thoughts that hold you back.
Ready To Turn Your Biggest Obstacle Into Your Biggest Advantage? The stories we tell ourselves either limit us or propel us towards our goals.
What would you do if you lost your eyesight in your early 20's? Would you stay trapped or would you bounce back? There are times in your life when you may feel hopeless. That's how Chad felt. He lost it all. However, through determination, resilience, and ambition, he broke free and emerged stronger than ever. You can do the same. It's time for you to live a happier, successful and more fulfilled life. If Chad can move from victim to visionary™, you can too.
Today is the day to turn inspiration into implementation. See how we all limit ourselves in different ways, how to recognize that, and how to overcome these limited beliefs to live your best life.
Engage with Chad
Request Chad to speak at your event, inquire about pricing and program description details, or just say hello.