Learn more about Chad's upcoming book, Blind Ambition™
Blind Ambition™
How to go from Victim to Visionary
Chad's story will inspire readers to face their perceived limitations just as he has faced his blindness. Overcoming the challenges of blindness has improved his perspective, making him more resilient and grateful for the life that he has.
Visit book website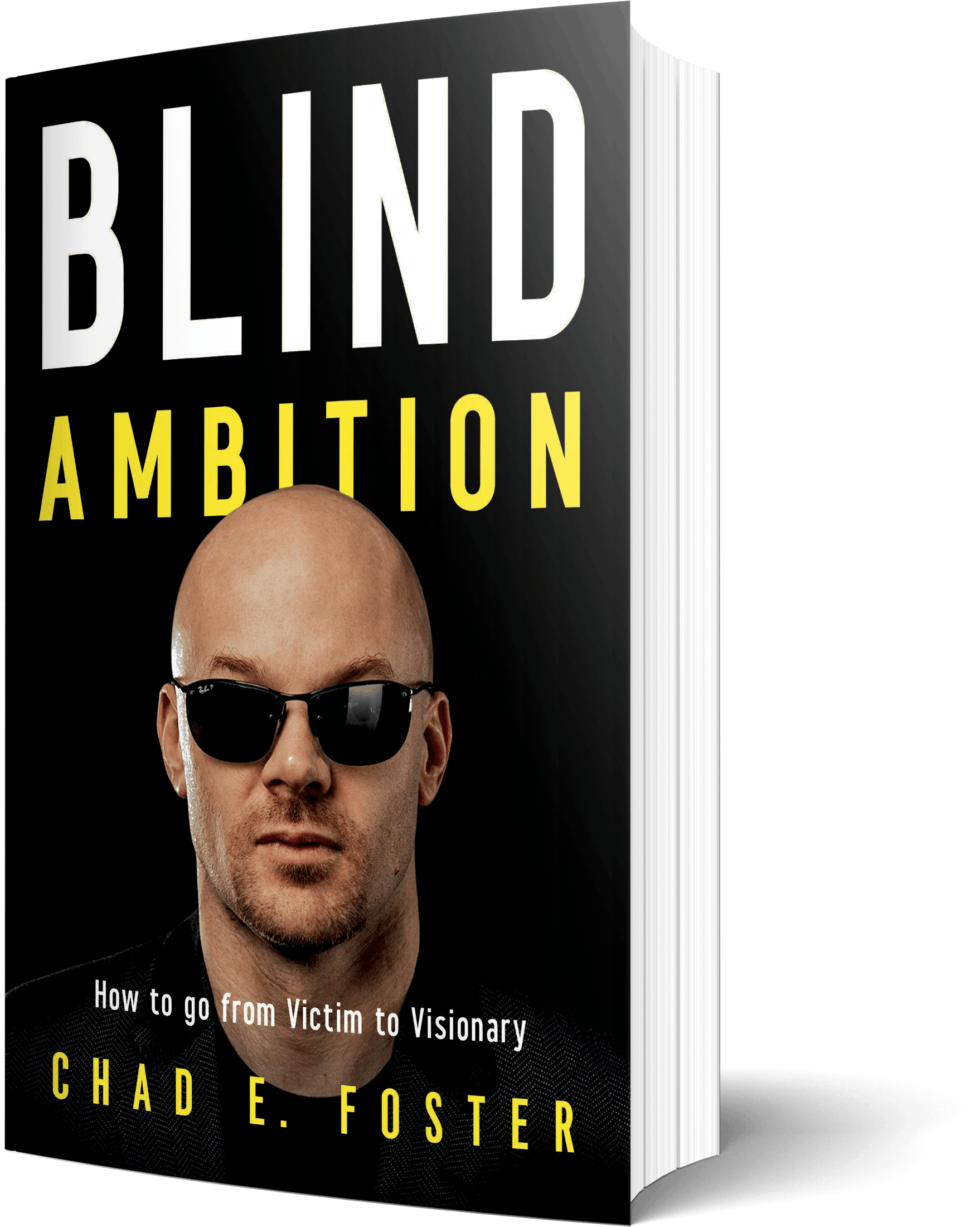 "In Blind Ambition, Chad Foster demonstrates how we can transform our misfortunes into growth opportunities. Chad is a courageous authentic leader who went from victim to visionary, turning his blindness from a disability into an ability to help others overcome their blind spots. Inspiring and deeply personal, this book can transform your life."
"Chad's story is about persistence, strength, and tenacity. For every challenge put in his way, he has found an ingenious and liberating way to overcome it. I witnessed his winning capability firsthand at Red Hat and I'm so glad he is now sharing the lessons he has learned with the world. This is a must read for anyone looking for the motivation to persist in business and life."
"People with disabilities want the privilege to succeed or fail based on their merits, and Chad's powerful story demonstrates that success is indeed possible, even when faced with a significant disability—offering employers a way to tap into an underutilized talent pool."
"Blind Ambition shows us how to build resilience, adapt, and even thrive in the face of adversity. Attitude is everything and Chad's ability to believe that significant life obstacles can propel us to a better version of ourselves is a powerful lesson to us all. I worked closely with Chad for several years and he inspires, excites, and empowers people to embark on their own adventures."
Blind Ambition™
Get a Free Chapter from Chad's Upcoming Book
---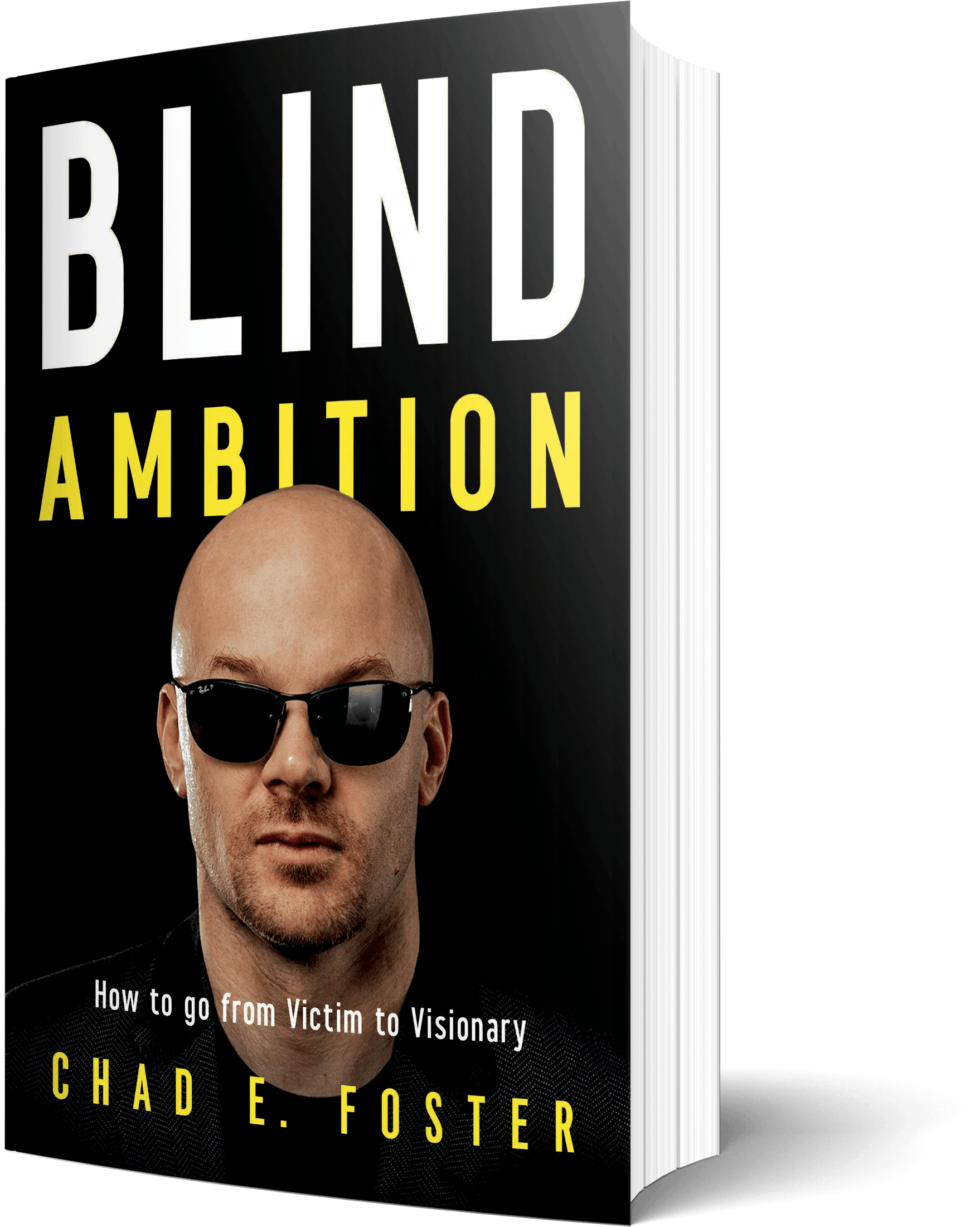 If you don't feel like you're reaching the levels of happiness that you see others enjoy, or your goals seem out of reach, you're not alone. Life is too short for regrets. Learn how to use your mindset to reach your most daring dreams. Chad's stories and lessons will inspire, empower, and prepare you to face uncertainty with hope and optimism. Want to be mentally tough, strong, resilient and prepared to adapt and thrive in changing circumstances? Self-confident to become your best you? It's time to break free from the self-destructive thoughts that hold you back.
Ready To Turn Your Biggest Obstacle Into Your Biggest Advantage? The stories we tell ourselves either limit us or propel us towards our goals.
Engage with Chad
Request Chad to speak at your event, inquire about pricing and program description details, or just say hello.
Ready to plan your event?
Fill the Pre-program Questionnaire